Home > Onsite Restaurants
ONSITE RESTAURANTS
Feed your soul with bold Mexican flavors and unforgettable global cuisine. Try chocolate mole at posh hacienda-style restaurants or sip a passionfruit margarita at a swim-up bar. Eat bacon and eggs on the terrace and bask in the morning sunshine. Feast on wood-fired pizza and find the freshest seafood on the coast. Sample the finest local tequilas and mezcals.
Explore Baja's colorful culinary culture at eight unique restaurant and poolside bars. Get comfy in your suite with 24/7 room service. For true foodies, our Dine Out Privilege Plan® provides all-inclusive dining at six more restaurants in the Golden Zone at the Cabo San Lucas Marina. Give in to your appetite.
Los Riscos
Mesquite Grill & Bar
Savor just-caught red snapper, mesquite smoked rib eye, and buttery lobster tail. Relax on a terrace balanced between the starry sky and the silk-sand beach.
Las Marías
Restaurant & Bar
Begin your day with a tasty breakfast overlooking the sapphire Sea of Cortez. Enjoy Mexican-style eggs, cheese-stuffed crepes, fresh pastries, and tropical fruit.
La Trajinera
Mexican Gourmet
Sink into a cozy armchair and soak in the Old World vibe indoors or al fresco. Nosh on local seafood and Baja delights like marinated pork and ancho enchiladas.
El Eden
Tequila & Taco Bar
Zesty tacos. Smooth tequilas. Discover Mexico's perfect pair at this lively outdoor hangout. Munch on juicy tacos filled with pulled pork, flank steak, and chorizo.
Barolo
Cucina Italiana
Share succulent pasta and authentic Mediterranean cuisine at one of the top Italian restaurants in Cabo San Lucas, Mexico. Enjoy live piano music and stunning views.
El Patio
Snack & Pool Bar
Stroll over or swim up to this breezy cantina bar with unbeatable views of the sea. Kick back on the sunny patio with a juicy burger, artisan BLT, or spicy street-style tacos.
La Pergola
Restaurant & Pool Bar
Chill out under a shady pergola by the pool. We'll bring you handcrafted cocktails and casual-cool eats, like Baja-style shrimp tacos and fresh guacamole.
Lola Mia
Deli & Coffee Shop
This unique and gorgeous Deli & Coffee shop brings to you the finest selection of Starbucks™ beverages and a home made menu of sandwiches, baguettes, bakery and unimaginable desserts. Open from 7am to 10pm so you can grab breakfast, a quick lunch, dinner or even a quick snack. Lola Mia is the perfect spot for relax and indulge. Stop by to satisfy your sweet tooth!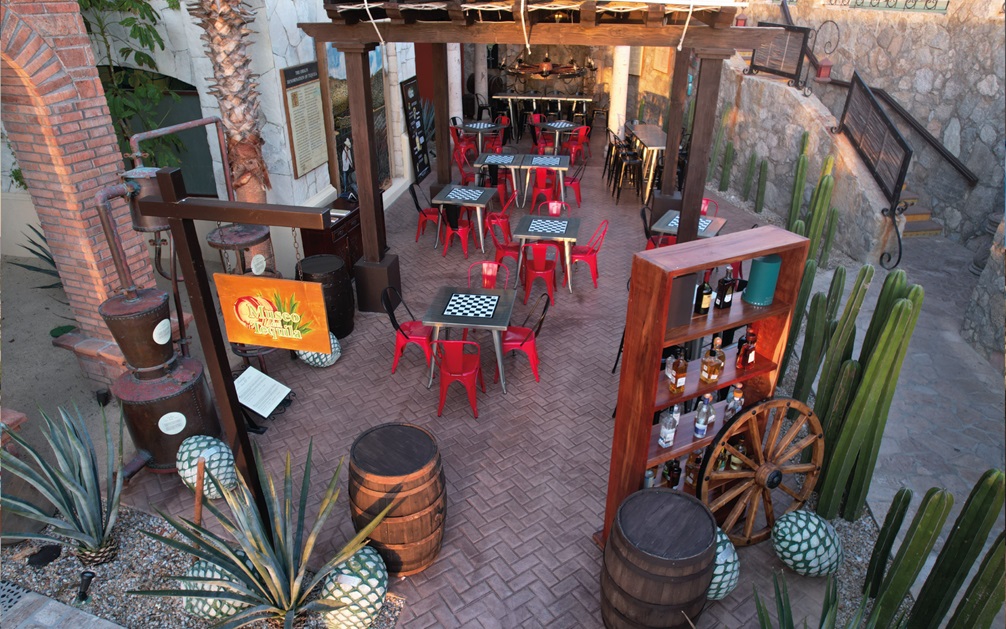 Tequila Museum
Find out more about this traditional Mexican drink from Tequila Expert, with tequilas from Jalisco, Nayarit, Michoacán, Guanajuato and Tamaulipas. You can enjoy tequilas such as Weber tequilana, Azul class, Patron, Don Julio, Loco among many more.
Open Wednesday through Monday
Mestizo del Mar
Signature Cuisine
From prime steaks, seasonal seafood specials, and line-caught fish, Mestizo has a culinary option for even the most discerning of palates.
7am - 12 pm

breakfast


6pm - 10:30 pm

dinner

Fresco
Juice Bar & Natural Delights
Enjoy a wide variety of juices made out of fresh products and for the perfect combination, Fresco also offers a healthy and delicious selection of snacks.
Ático
Rooftop Pool & Bar
During the day guests can dine and enjoy the infinity pool with the best views of Los Cabos. When the sunsets, the venue is transformed into a vibrant and comfortable space, where a live DJ creates a fun and cool environment to enjoy.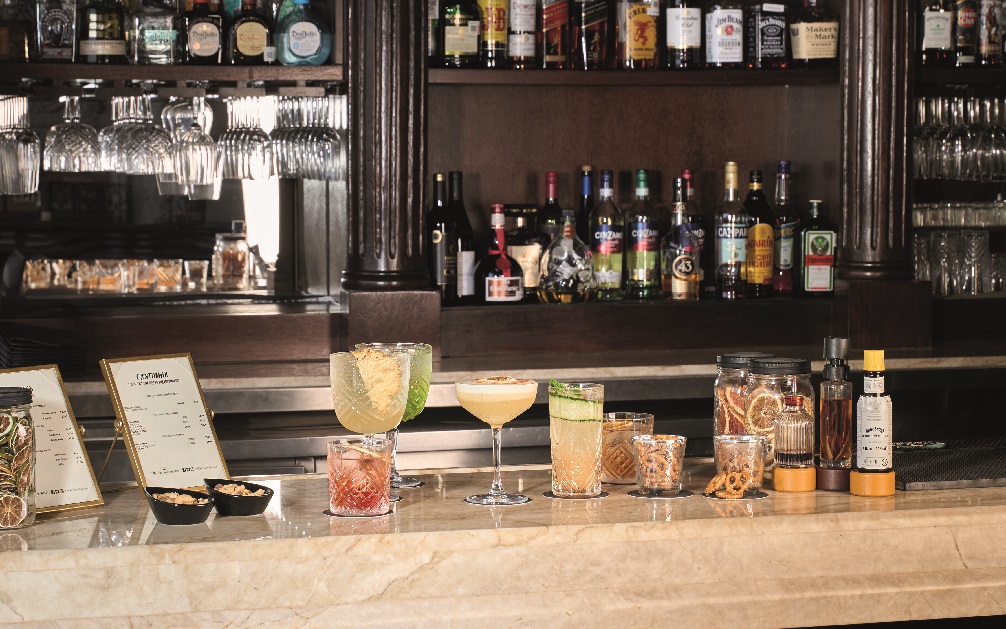 Cantomar
Located at the Vista Encantada lobby, Canto Mar´s new star mixologists are ready to welcome you to this comfortable space so that you can relax and enjoy an amazing cocktail! Open every evening, Canto Mar is the perfect spot to unwind and enjoy the sunset and the breathtaking views.